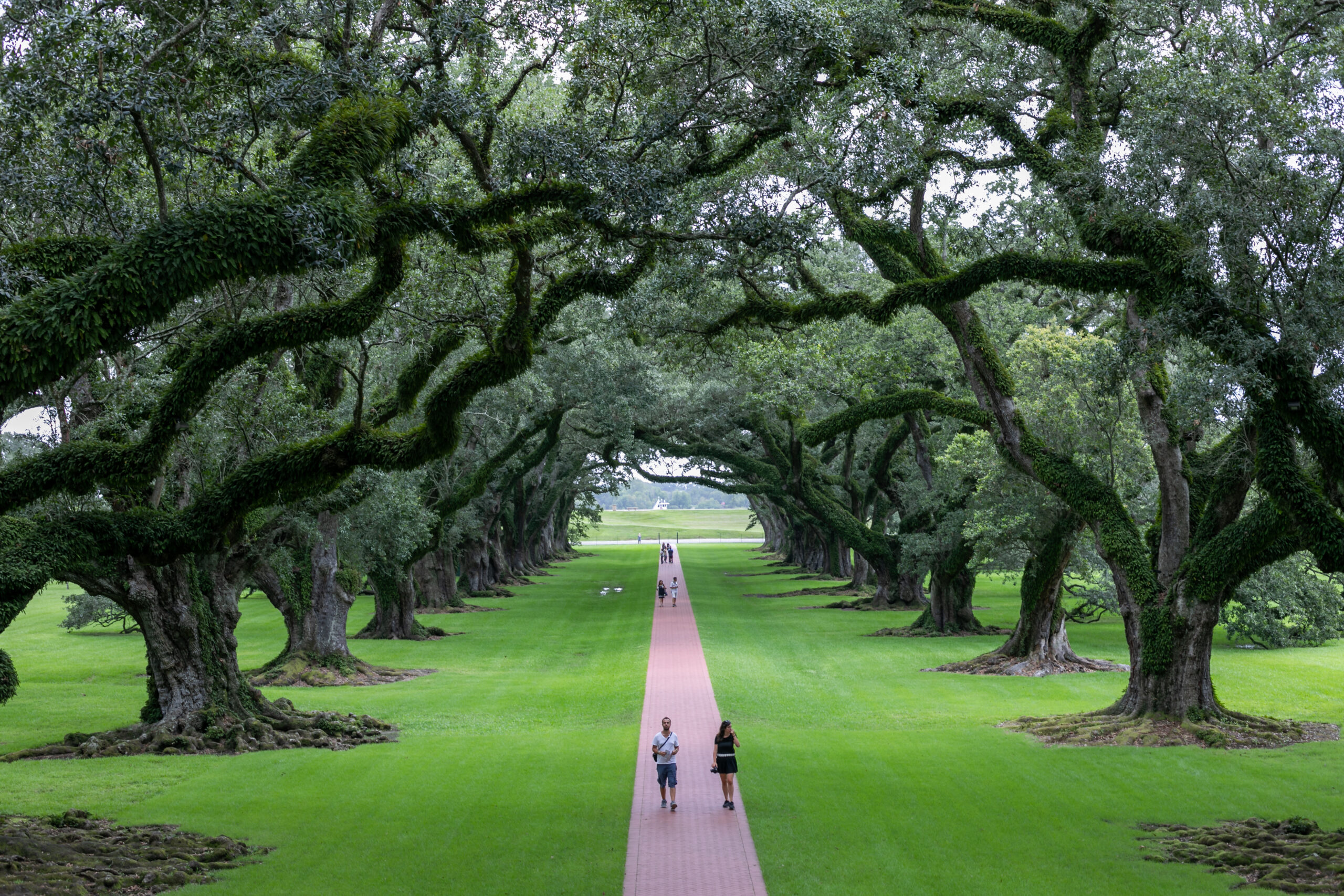 Oak Alley Plantation is a historic place located near the Mississippi river, approximately an hour from New Orleans. It was founded in 1837 by Jacques Telesphore Roman, brother of the governor of Louisiana.
With its pre-Civil War mansion and its surrounding ten acres, Oak Alley is now own by a non-profit organization : Oak Alley Plantation Foundation.
Its most distinguished figure is the huge alley made of oak trees planted in the early 18th century, which is really breathtaking.
The old plantation is now divided into a 30 hectare residential complex that surrounds the property, 243 hectares are rented for sugar cane cultivation and 182 hectares are forested.

It is open for visit where you can learn more about the history of the place including the different owners since 1830 and the enslaved labor that existed at the time.
The mansion itself reflects how the owners used to live and enjoy life at that time while you can also discover the cabins of the enslaved men and women and find out about their living conditions and their lives
Finally, you can contemplate and wander through the immense gardens that surrounds the mansion and imagine how it used to be.